Original orthodox 200 hector tea garden sale in darjeeling dist
Published: February 26 for
Darjeeling
tea is one of the world's finest black teas. The known history of Darjeeling tea dates back to about 150 years when a British civil surgeon, Dr. Campbell first planted the seeds in his garden on an experimental basis.
The first commercial production of tea started by British planters in 1852.Takvar near Darjeeling was one of the first tea gardens set up around this time.
Darjeeling then was a small town used by British and the affluent Jamindars as a summer respite. The manufacturing of Tea is a labour intensive process. The requirement of the gardens drew people from across the border of Nepal to come and settle down in Darjeeling. Till today people from Nepalese origin constitute the largest section of the locals in Darjeeling.
Garden Details:
Total Area: 230
hector
Under plantation: 200 hector
Total Labor: 200
Last year production: 6000 KG
Tea Quality:
orthodox
Factory : All machinery running for orthodox quality tea making .
Tea Price : Approx 2000/ KG
Price: 14 Cr.
Interested peoples are advised to contact:
• Name: Deb Chatterjee
Ph: +91-9830694705/ +91-9007008366
**Agent or any Agency Please Excuse.
Advertisement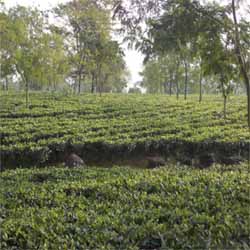 Original orthodox 200 hector tea garden sale in darjeeling dist
Advertisement

Write review
Leave your comments on this ad
Offensive messages and spam will be removed
Advertisement